Welcome to my Userpage!
I'm GotenSakurauchi (Goten for short) or Goten_ssj3.




I have been a user on Fandom since July 14, 2012. I'm also a member of Fandom's

Community Council

. I was invited to join the council November 25, 2020, which I joined on December 7, 2020.




As you have noticed, I'm a huge fan of anime. Some of my favorite anime series being Love Live!, Symphogear, JoJo's Bizarre Adventure, Pretty Cure, Aikatsu!, Fullmetal Alchemist and many other series as well. The first anime that I watched was Digimon Adventure (1999), meanwhile the first manga I read was Dragon Ball which is where I got the name

Goten

from.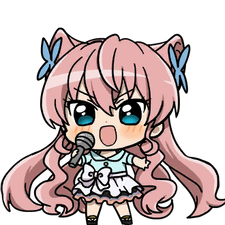 You can find me in the following wikis that I am active on:
Favorite Songs
Favorite Characters
Userboxes
| | |
| --- | --- |
| | This user is male. |

| | |
| --- | --- |
| | This user is a Symphogear Wiki Admin. |

| | |
| --- | --- |
| | This user expert in uploading and organizing images. |

| | |
| --- | --- |
| | This user expert in editing. |
| | |
| --- | --- |
| | This user has played EN XDU. |
| | |
| --- | --- |
| | This user has a Steam profile. |

| | |
| --- | --- |
| | This user has a MyAnimeList profile. |

| | |
| --- | --- |
| | This user has a Discord account. |

| | |
| --- | --- |
| | This user has a YouTube channel. |

| | |
| --- | --- |
| | This user has a Crunchyroll profile. |