The existence of Parallel Worlds (並行世界, Heikō Sekai?), alternate universes or multiverse is a recurring concept in Senki Zesshō Symphogear XD Unlimited.
Overview
The existence of parallel worlds is first mentioned when the Gjallarhorn relic suddenly became active after the events of the Magical Girl Incident. With the relic now being active, the Symphogear users are able to travel through parallel worlds through the relic.
Multiversal Travel Methods
There are currently two ways to travel to the multiverse.
Gjallarhorn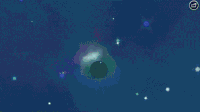 Main article: Gjallarhorn
The first and common way for the Symphogear users to travel to parallel worlds is the usage of the Gjallarhorn relic.
Elekleid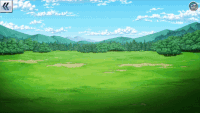 Main article: Elekleid
Blitzers are able to travel to parallel worlds through portals opened with the Elekleid.
Duplicator
The Duplicator (デュプリケイター, Dupurikeitā?) is currently owned by an organization that aims to overthrow the world snake known as Skuld (スクルド, Sukurudo?). This magic key is extracted from the Chaos Beast. In Chapter 3 of LOST SONG, one of the member, Julius lend the duplicator to Hibiki Tachibana so that she can cross to Hibiki Tachibana (Another)'s world to fight Tesla side by side with her.
Known Parallel Worlds
World
Description
Main World
本世界
TBA
TBA
World of Kanade
奏の世界
In this world, Tsubasa was the one who sacrificed herself by singing her Superb Song instead of Kanade during Zwei Wing's concert. Later, Kanade discovered Bavarian Illuminati and Alchemic Cult.


World of Adults
大人たちの世界
A world where Section Two existed but not the Symphogear system. In this world, Fine tried to take over the world with Kadingir but stopped by Genjuro and enrolled in Section Two. Without Hibiki exist in this world, the medical case of a fusion between a relic and a human being did not happen. Fine thus unable to fuse with Nehushtan Armor and regenerative abilities of the armor was never brought out, therefore Fine in this world was weaker and easily stopped by Genjuro. After Fine enrolled in Section Two, she developed RN-Type Revolutionary Specialized Armor which allowed the user to fight Noise. This armor was activated by user's mental power instead of song. The armor also has similar effect as Symphogear system where it can disable Noise's Phase Contrast Barrier and has Barrier Coating.


World of Serena
セレナの世界
A world where all Symphogears were wiped out except Serena, who survived and was put into frozen sleep. In compared to Main World, Maria was the one who successfully activated Nephilim instead of Serena. In this world, Karma Noise existed and majority of receptor children, including Maria, Shirabe and Kirika were killed by them. The Section Two was existed before disband after Symphogears did not return when they stopped the Lunar Attack by Fine. This world then only left F.I.S. with Professor Nastassja in lead with Serena as solely Symphogear user.


World of Sharon
シャロンの世界
TBA

Another World
アナザーの世界




World of Mechvaranus Trio
メックヴァラヌストリオの世界
TBA


Unknown World
不明の世界


Known Counterparts