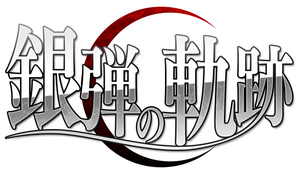 Gindan no Kiseki (銀弾の軌跡, Gindan no Kiseki? lit. "The Miraculous Silver Bullet") is an event in Senki Zesshō Symphogear XD Unlimited.
Event Dates
| Date Start | Date End |
| --- | --- |
| February 1, 2019 | February 28, 2019 |
Introduction
In a parallel world where Serena exists,
Kirika, Shirabe, and Maria, all three
Visited Nastassja's research facility.
Suddenly, a mysterious man attacked the research facility,
And Kirika, Shirabe, Maria, and Serena, all four, tried to stop him.
Three fell to the mysterious man's attack, and only Kirika escaped.
The mysterious man disappeared from the research facility,
And Shirabe, Maria, and Serena began to suffer from an unknown illness.
According to Nastassja's research,
The mysterious man was actually a vampire,
And the three girls were suffering from a vampire's curse.
The only way to save them would be to defeat the vampire.
Without a moment's delay,
In order to save three precious sisters,
One girl went after the vampire.
Songs
Event Cards
Event Cards introduced in Gindan no Kiseki
QUEEN'S SILVERRAIN
Hibiki Style: Sacred Pile-Drive
Sacred Punishment: White Knight
Spirit's Judgement: Der Gevatter Tod
Men's intensive training
A beauty turning around
Daily training
Gallery
External Links
Community content is available under
CC-BY-SA
unless otherwise noted.